I miss Love love, Peace peace: Eurovision 2022 review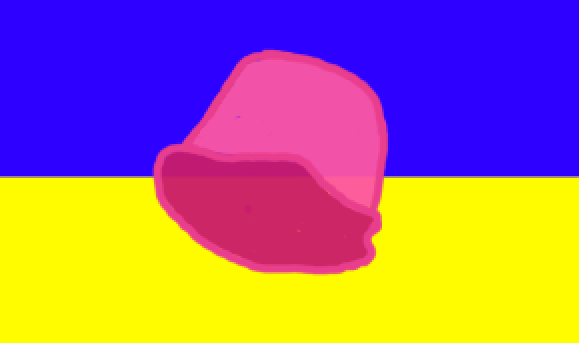 There is no better way to celebrate the beginning of summer than a week of songs. That's why the Eurovision Song Contest has always held a soft spot in my heart. The finale has always been the best, four hours of songs only interrupted by a Moroccanoil advertisement.  It's like a Superbowl of European songs. 
The contest started 1956 in order to bring unity to the European countries after the Second World War. Each competing country would send a representative to sing a song at the semifinals, and then hopefully at the finals. All competing countries will then award other teams points on a scale from 1 to 10. Then the viewers will phone in their votes and the country with the most points wins.
It started off as a very small contest with only 18 countries competing. However, it soon grew as countries began to gain interest in competing. Countries in North Africa were allowed to join, and soon after the Cold War, eastern European countries found their way on to the stage. 
Eurovision went through multiple trends through the years. At the beginning the main focus was the songs as there was no budget nor ability to create interesting visuals. The songs featured were performed in different languages and had different sounds, from pop to a more traditional style. 
Then when the right equipment became available, the song contest became more of a visual form of media, as countries raced to show off the next Alexander Rybak and his violin or Loreen and her euphoric dancing skills. Around the same time, songs in English were more preferred by the judges. This resulted with songs that had bad and confusing lyrics, which half of the audience couldn't understand anyways.
Nowadays, the Eurovision Song Contest has become more politically charged. That's why last year Israel got so few votes from the viewers, despite having a catchy song and an energetic performance. It is also why this year Ukraine was able to blow the competition out of the water.
Don't get me wrong, Kalush Orchestra totally deserved to win. No one else could have rapped about their mother while wearing traditional clothing and a pink bucket hat, all while a man break dances in a costume out of scraps of cloth, the way they did. They completely embodied the energy of Eurovision and had every right to take the trophy. But getting 400 points from viewers is a tricky thing and they probably wouldn't have gotten that many votes if it wasn't for the support everyone has for Ukraine.
This song contest is a great tradition and a phenomenal source of entertainment, but this year's show had me a bit underwhelmed. 
That visual aspect I talked about earlier, apparently it wasn't invited to Turin, Italy. The lights technicians were doing all the work as 9 out of 25 performers stood in one spot and sang for three minutes without moving an inch. In a song contest, the song should obviously be the main focus, but when half of the show consists of soulful and moody songs, you might want to throw in some background dancers to help tell the performances apart.
The worst part had to be Mika who was one of the hosts. It made me uncomfortable to see him always touching and sniffing Laura Pausini, goosebumps.