Meraki Wants Your Writing And Art!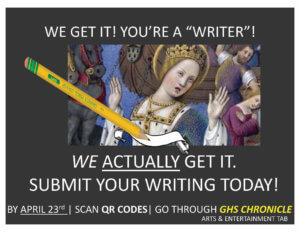 There are three ways to submit your work:
By clicking here to submit your writing to Meraki by April, 23rd.
You can also submit via email by contacting Ms. Zilliox at: [email protected]
Lastly, you can submit by…wait for it… turning your work into your Language Arts teacher! Just be sure to let them know it is for Meraki and not some last minute attempt to save your grade.