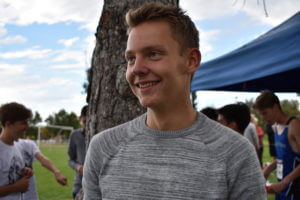 Max Reid

September 26, 2017
Along with the volkswagen and nutella, Dennis Schuck is the next great German import. Traveling nearly 5000 miles in order to experience a completely new culture, Dennis Schuck is no ordinary Grandview sophomore. On August 9th, Dennis traveled from his hometown of Hamburg, Germany, all the way ...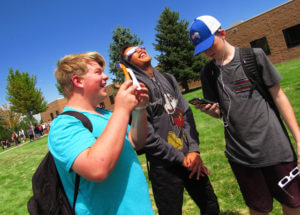 September 20, 2017
"Wow! That's great! I'm gonna lick some peanut butter now." "Your beard is flammable." "My persona is a teletubby!" "Then he sniffed my elbow and stared gnawing on the binder." "You'll be the last person to die in your lifetime." Photo courtesy of Jordan Rogers.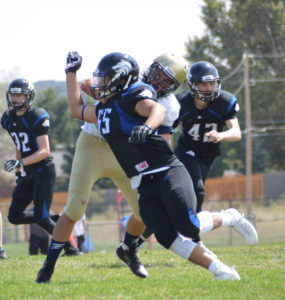 August 24, 2017
Information compiled by: Carlos Morales, Photo courtesy of Dana Heil Colby Morgan, #55, plays defensive end for Grandview's JV and Varsity football teams. What is your favorite NFL team? "Dallas Cowboys" Who's your celebrity crush? 'Kylie Jenner" What's your favorite food? "Ma...