CyberSecurity at Grandview
You might recall in the past week or so being asked to change your password as you logged into my.cherrycreek. You might also recall setting some security questions. Then again, that might be too much to ask. After all, it was a week ago.
The Cherry Creek School District as a whole had all students that access the student portal my.cherrycreek change their passwords from their usual student identification numbers.
"They [students] were asked [to change their passwords] because of a renewed emphasis on password security," said Grandview High School Technology Coordinator Bjorn Hanson. "If you think about having password security and how important that is, you think about all the spam messages and opportunities for people to accidentally provide their usernames and passwords to fishing schemes."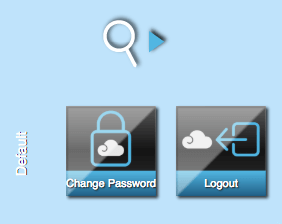 While most people might not necessarily want access to the essay you are working on for English, people have the tendency to reuse the passwords they can remember for the majority of online accounts they have. As most students have had their student IDs since late elementary or early middle school, the password they use for student accounts and outside accounts is often the same.
"[I'm] kinda irritated because I use my ID for like everything," said junior Nim Kaur.
This sentiment was echoed by senior Phuong Chu.
"It's kind of irrelevant because we are about to graduate so changing our passwords is really dumb especially when a lot of us have used them since we were in elementary school," said Chu.
While Chu might be right that it is too late for some students, the important part is to instill the practice of locking down our passwords in today's world where hacking and identity theft are commonplace.
"It's always best to practice password security, and so the district wanted students to change their passwords," repeated Hanson.
In effect, the district did two things: create a more secure password separate from the default of the student ID and have the ability to change their passwords should students ever want or need to.
"You can even do that [resetting your password] at home versus having to be at school to set it. So you just have flexibility," said Hanson.
While many may be annoyed, and continue to be until they finally remember the first time around that they changed their passwords, the idea is to slow down possible identity theft by having more than one password.
"Do people want to make it something where they can easily remember it or do people actually want it to be secure?" added Hanson.