BREAKING: Three juveniles injured after floor collapses during house party
Last night, three people were hospitalized after a floor collapsed during a house party. One person went with serious injuries while the other two had minor injuries. No deaths occurred.
South Metro Fire Rescue rushed to the house southeast of Aurora around 9:30 p.m. after receiving a call.
South Metro has reported that the first floor caved into the basement due to the large number of people, 100-150 juveniles. The floor break caused a natural gas leak which has since been shut off.
"We heard an audible crack in the floor, we watched as the floor continued to crack and fall," an anonymous source said.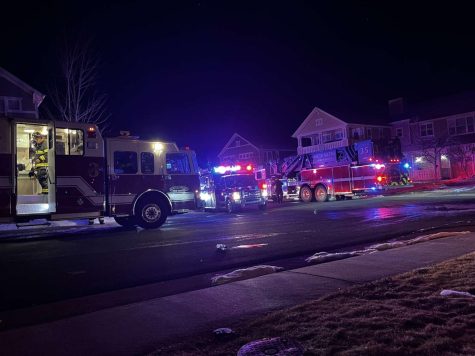 The firefighters at the house confirmed no victims were trapped underneath the floor following searches, according to a tweet sent out by South Metro.
"At least 50 people (were) in the hole when we ran up the stairs to get out," an anonymous source said.
Red Cross officials have assisted in housing for the displaced residents.
"It was the scariest thing I've seen. It collapsed two feet from my face and we just ran," an anonymous source said.