GoFundMe Created to Support Mr. Chimento
Donation Drive Looking to Raise 50k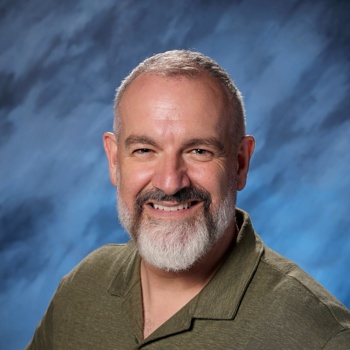 On January 7, 2023, Photography teacher and Art Department Director, Michael Chimento, suffered a severe stroke. Mr. Chimento, or Mr. C as many students know him as, is now in long-term rehabilitation. Facing paralyzation and limited mobility throughout his body.
With the details of Mr. Chimento's future still unknown, his family asked his colleagues what steps they should take to help his students help him. A former student of his, Mikaela Nevin, is currently taking over his classes, and a GoFundMe has been made.
Here's information from the GoFundMe:
"Michael has a BIG personality and love for life! We know that his stubborn self is going to fight like hell to regain his independence. Michael's gift is to create in the world of all things art, and that is his journey now—to recreate his life.
To support Michael, he needs our prayers, positive thoughts, and financial support to cover vast current and future rehabilitation and medical needs. In whatever ways we can, we sit beside him as he courageously continues to create his story."
The fundraiser aims to raise $50,000 to assist Mr. Chimento's journey back to health. 
While the feat and challenges in Mr. C's path may seem daunting or large, Mr. Chimento stressed this idea in his classes that you "eat an elephant one bite at a time". 
Link here if you'd like to share or donate.