Lax On Wheels
Lacrosse is known as the fastest sport on two feet. Take the ability to use those legs away and it could be the fastest sport on wheels, behind race car driving, cycling, and a slew of other road sports.

The Grandview Boys Lacrosse team added wheels to their game as they faced the Rolling Mammoth team which offers the opportunity for people with disabilities to play lacrosse in wheelchairs.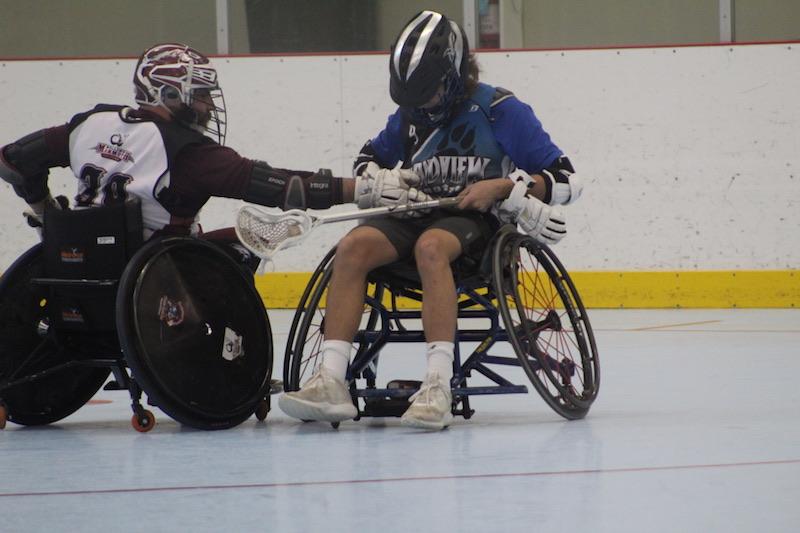 Before the game, some boys knew about the new lacrosse culture of playing in wheelchairs because they had seen and heard of the group at the Major League Lacrosse Mammoth games.

"I was aware, but it was a new experience for me," said defenseman, Calvin Vanwormer.

Although the team hadn't had this opportunity before, the chance to experience the game they love in a different way made them thrilled.

"It really just [showed us] how other people enjoyed the game, that aren't as fortunate to be able to run. It was really just a great experience," said Junior, Jake Kartz.

The game differed from a typical lacrosse game because the boys had to hold their lacrosse sticks while wheeling themselves to the other side of the court.

"There was more of a focus on the upper body so you got a good workout from that. It was also [different from] running and relying strictly on your upper body for motion," said Kartz.

The athletes also had to play the contact sport with a different form of physical play.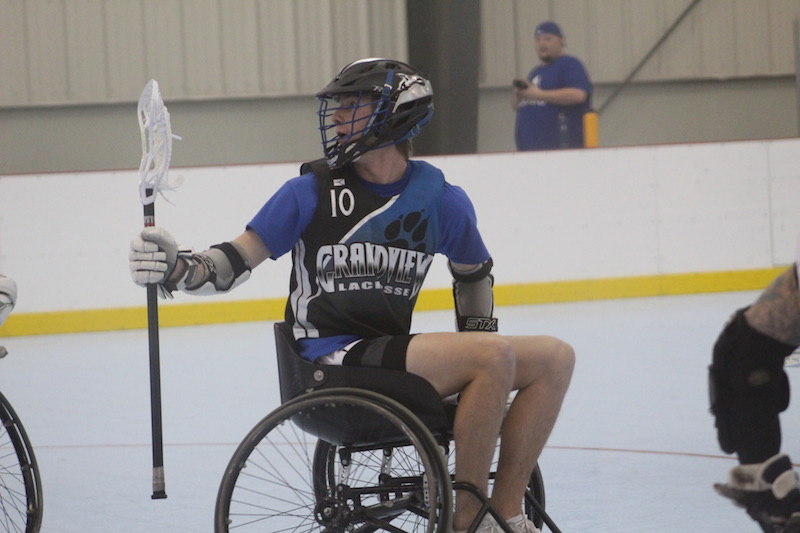 "I tried to go get a ground ball and one of the mammoth players just came full-head-of-steam right into me in a wheelchair," said Kartz. "I didn't expect it but it was definitely funny."

At the start of the game, the Wolves moved slowly. A handful of boys dropped their sticks, or lost a wheel race to the ball. It was their first time playing in wheelchairs.

"It was tough. It started out a little hard but wasn't too bad after that," said Vanwormer.

The boys had to work together to move the ball across the court because they were not as fast on wheels as they were used to on feet.

"It was a really, really fun experience and it's a good team bonding thing that brought everyone together for something a little different," said Kartz.

With a new coach this year, the Grandview lacrosse team hopes to make this a new tradition for the program.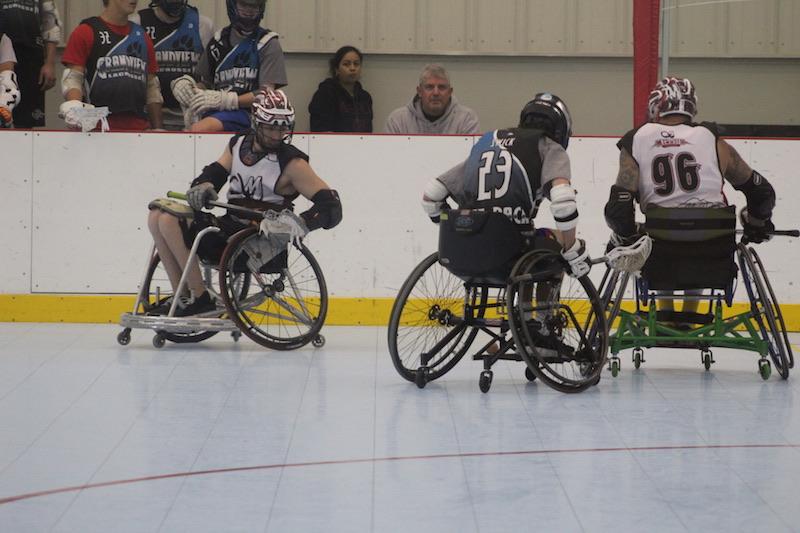 "I think we are going to start doing it yearly now," said Kartz. "It kind of just opened up my eyes a bit about different ways to play lacrosse."

The game managed to be a huge success, and extremely entertaining for onlookers.

"I thought it was just a really unique experience," said Vanwormer.