Confidence is key when it comes to the PSAT, or Practice Scholastic Aptitude Test. This test is a mandatory test that ensures that students are ready for the Spring of their junior year when they take the SAT, a national test that determines if students are college ready. 
Recently, students around the nation have taken the PSAT including the freshman and juniors of Grandview. 
"If you take [the PSAT] for 3 years and then you go in April of your junior year, you've taken that test 3 times," Jill Horan (Counseling/Post Grad) said. "You feel so much more confident."
The help that the test provides is indirect and not as noticeable as the effects of studying. Outside of taking the PSAT, it is recommended that students do extra revision.
"I'm not happy with my score, but I think taking the PSAT definitely helped just because you get practice," Emily Kim (12th) said. "But, I think I should have gotten a workbook as well."
Practice helps, essentially, the more a student can complete a test similar to the actual test, the more prepared they are going into it. However, students may have lingering fears over their SAT scores.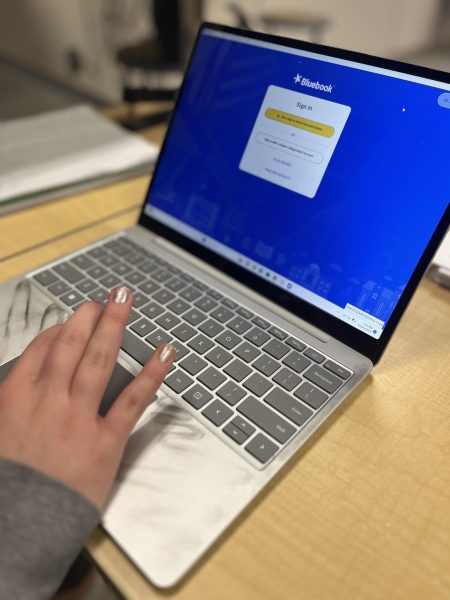 "The first SAT,  I was also pretty scared because I didn't want to retake it," Kim said, "But I retook it anyway."
The SAT has higher stakes than the PSAT as their scores may be used in college admissions and can incite more stress in students. However, currently colleges are no longer requiring students to submit their SAT scores.
"When in doubt, leave your test scores out," Horan said.
The PSATs are not seen as important even though they can help with how well a student knows the test format, and can ease any worries that a student may have going into the test. 
"It's really hard because some students are just not test takers, so for all, it doesn't necessarily measure their ability academically or their success in college," Horan said. "A lot of times, that's what the test has been typically used for."
A test meant for practice versus a test that is seen as important for the future of students have very different emotions attached to them. Students who dedicate their time practicing for the SAT will likely feel more comfortable to do well on the test.
"It was just taking a test. I wasn't nervous but I wasn't happy either," Kim said.
Despite the PSAT being used for practice, many think that it isn't an accurate measure of what the SAT will be like.
"The PSAT is designed for lower grades but because of that, it does not properly prepare you for what will be on the SAT, the real senior SAT," Pakin Raksuntorn (12) said. "So, although I got good scores on the PSAT, it had not fully prepared me or had me fully expect what would be on the real SAT."
There is an underrecognized opportunity that lies with the College Board standardized tests. The NMSQT is a College Board run exam which can help students earn a merit scholarship. 
 "The benefit of the NMSQT is [that] it does allow 11th graders to practice the SAT, but it also 
gives them the opportunity, depending upon how they score, to qualify as a National Merit candidate, where they can get national scholarships throughout the corporation," Horan said. 
To all things, there are negatives and positives. The PSAT may not be the most important test students will take in their life, but the practice will help somewhere along the way.
"I don't think there's a negative, I think the more practice, the better off," Horan said.