Editorial: The Passing of Aaliyah Granados Cortez
The Grandview Chronicle would like to give its condolences to the family, friends, and teachers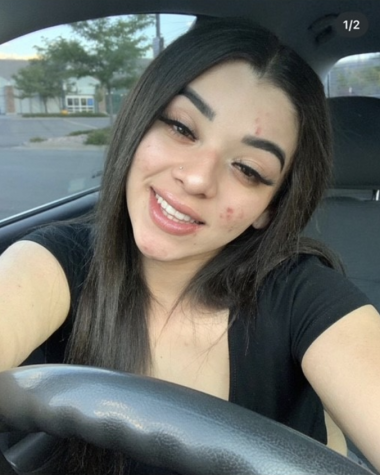 of student Aaliyah "Tati" Granados Cortez. 
It's impossible to imagine the intense emotions that family, friends, teachers, and the entire Grandview community are going through. The Chronicle shows its gratitude and support for the Cortez family. 
Many were shaken up after receiving the email from the Grandview administration that our fellow student had passed on. 
Aaliyah was shot and killed while in Montbello, Colorado. 
Another passenger in the car alongside Aaliyah was her sister Jennifer, who survived. 
After Aaliyah was shot, her sister Jennifer reacted quickly and began driving away in a rush and parked on the street nearby, and called 911. 
Aaliyah enjoyed working on "makeup and nails and dreamed of becoming a manicurist or makeup artist," said Denver Post. 
Her mother, Wendy Cortez, added in her own remembrance of her daughter.
"She was a very good girl," said Cortez after being interviewed on Friday. 
Aaliyah was an extremely caring daughter and granddaughter who had selflessly taken an absence from school to help support her grandparents. 
Aaliyah was an astounding person who was taken away from her family and community far too soon.
As we remember Aaliyah, there are ways that you can help her family as well. 
The Cortez family has organized a Go Fund Me page to help pay for services. 
If you're able to pitch in, it would be greatly appreciated by the family. 
We stand and offer our support for those affected by Aaliyah's passing and hope for healing in the time to come.  
Resources: 
Grandview Main Office: 720-886-6500
Colorado Crisis Services: 1-844-493-8255
Safe2Tell: 1-877-542-7233