A Performance to Cheer For: 2021 Cheerleading Season Recap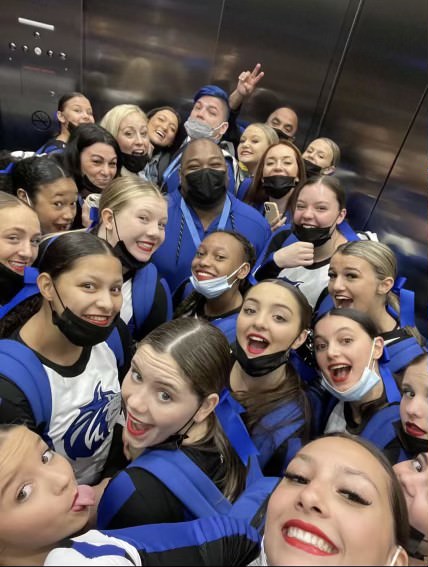 Photos Courtesy of: Haley Albritton
Earlier this month, the Cheer team competed at Nationals, finishing their season with remarkable placements. Not only did the team place 9th at Nationals, in Orlando, in the largest division, but the team also won Leagues and Regionals as well as finishing runner-up in State during this past season.
"I'm just really proud of the team for making it to finals and getting past all four rounds. It was scary knowing that our division was the biggest division at the national competition," junior Samantha Gordanier said. " I'm really proud of ourselves."
Placing in the Top 10 at Nationals was not an easy accomplishment as most of the girls didn't even think they would make it so far.
"We literally did our best and by the grace of Jesus Christ we made it to finals," sophomore Haley Albritton said. "It was kind of heartbreaking for the first and third performances when we didn't hit, but it was a really good experience making it to finals."
"We had some rocky performances, but we really pulled it together at the end and came together," junior Ryann Best said. "We all became one person and we all performed with our whole hearts to make sure that the last routine was good for the seniors and each other and our coaches."
While at Nationals, the team shared bonds and memories that will last forever.
"During the trip, I think I bonded with some people that I didn't think I never would have even talked to if I hadn't gotten the opportunity to," sophomore Zariya Lateef said.
"My favorite part was getting to spend time with everyone," Best said. "Of course, we are around each other a lot, but it's different when you travel together because you don't have anyone to talk to but each other."
With the season being over, each player returning will look to improve on their cheerleading skills, especially their leadership.
"As Juniors next year we are supposed to be leaders because we will be seniors. This year taught me a lot about how to be a good leader because we had really great seniors this year," Best said. "I think [this] will help with our leadership skills and we will know the corrections we need to make with our routines to be better performers next year."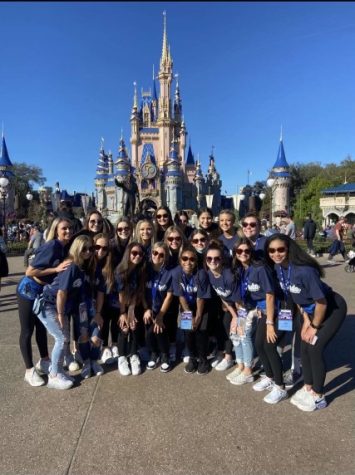 The team's incredible performance is an encouragement for them to work even harder next year and accomplish bigger and better goals.
"We will definitely come into the new season with a lot of confidence and just a lot of pride in Grandview sports," said Gordanier.
"We [now] know what is good and what's bad [to perform]," said sophomore Laney Ryan.
"I feel like the incoming seniors [especially] will have more motivation to score higher next year," said sophomore Kylie Chase. "Even though we did our best, they are still going to want to do better."