Unified Athletics: A Praiseworthy Story Untold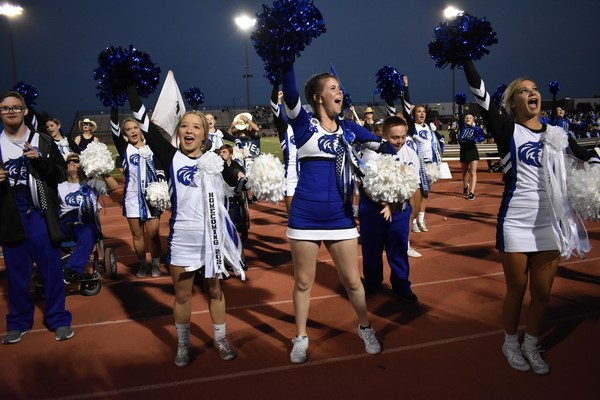 Photo Courtesy of: Mike Zadigian
Sports are a huge part of Grandview's community as a whole. Unfortunately, with much of the attention on more popular sports such as football and soccer, other important sports rarely ever receive appropriate praise and acknowledgment.
Though it goes undeservedly without proper recognition, the Unified Athletics program is one everyone should certainly pay attention to, especially considering the huge presence it has at Grandview.
"Grandview used to be, and in a lot of ways still is, the premier of Unified Sports," said Unified Athletics director Mike Zadigian.
"We've kinda set the bar for everyone to follow. A lot of people look to us for how to do Unified Sports the right way."
Unified Athletics is filled with tons of rich experiences, physical and social benefits, and life-long friendships for both players and partners.
"Quite frankly, there's a lot of benefits," said Zadigian. "It looks great on a resume, [and] you get letters of recommendation from people that you may not have otherwise known. You develop lifelong friendships with a lot of the kids [as well]."
It is well known that 2020 was a generally rough year for sports. As a result of the COVID-19 pandemic, Unified Athletics unfortunately went from one of the most popular athletic programs to one rarely ever mentioned by students.
"We've had some turnover lately, and COVID just killed us," said Zadigian. "It made it really, really tough to try to get people to come to the games."
Despite this, the members of Unified Sports continue to persevere in the battle for inclusion. Students are given two options while signing up: joining a club or being part of an actual sport. Partnerships are made and both members have the opportunity to bond over shared love of one or more sports. 
Sophomore Avery Thunblom recalled her numerous positive experiences during her time as a Unified Athletics partner. 
"The partners get to help out," said Zadigian. "They get to do something positive within their community. So there's definitely a lot of benefits. It's fun to see them grow."
While many do lack the confidence to make the effort of inclusion themselves, this program provides an excellent example of how rewarding such acts can be.
On a daily basis, every member proves to be an excellent role model while consistently providing inspiration and motivation to their fellow peers. 
"It's been such an amazing thing to have the kids out there be a part of something huge," said Zadigian. "Part of something a lot of kids got denied." 
18-year-old Unified athlete Ryan Fischer recalled how much fun he had, as well as all the kind people he met. 
"My experiences [have been] pretty good," said Fischer with a smile on his face.
Unified Athletics proves how essential inclusion is to Grandview's community and to sports as a whole.
"[The athletes] get to represent their school," said Zadigian. "It's really cool for them to be able to wear their uniforms on a game day. Just like they see all their peers doing on their game days."
Any former or current member can recall exceptionally wonderful experiences, as well as growth within themselves and others. With winter sports beginning soon, students can now sign up for Unified Basketball online or by contacting Unified Athletics director Mike Zadigian or SAS Teacher Linda Snelgrove. 
"You get involved with the community, [you] get to hang out with [others], and [you] get to know new people," said Thunblom. "Everyone should do it. It's such a good experience."