Where Was Wish Week?
Photos courtesy of: Will Brent Inzana
Wish Week didn't happen. Though Wish Week has transpired for years at Grandview, it no longer exists. For 2020, Grandview chose to leave its partnership with Make a Wish Colorado.
"So Wish Week will be called Miracle Week this year because we are not partnering with Make a Wish Colorado, we are partnering with Milestones for Maxwell," said Beaird.
After long deliberation, leadership and Beaird decided on a new name for Wish Week.
"It really was like just finding a name that had the same impact as Wish Week was hard but I think we picked a good name," said Ruiz.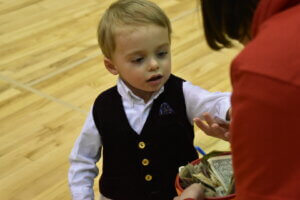 Senior Ana Ruiz has nothing but positive thoughts about the new organization Grandview partnered with this year.
"I think it's a very unique organization and I think it's a great opportunity for Grandview to come together as a community for a unique organization," said Ruiz.
Usually the money Grandview gives goes towards a vacation, so the wish kid can pick where they want to go, but this was not the case this year. 
"We aren't really granting a wish this year, we are granting and donating money so Max can have a miracle," said Beaird. 
The donations Grandview contributed during Miracle Week will benefit more than just Max.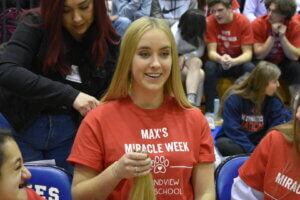 "The donations are going to that foundation and that foundation [Milestones for Maxwell] is going to raise funds for clinical trials based off of this new gene therapy that she [Max's mom] is working with scientists to heal her son, to cure her son. But then this will also go to other families whose children are diagnosed with this disease that doesn't even have a name," said Beaird.
While Grandview chose to partner with another organization this year, Beaird believes Grandview will bring Wish Week back at some point.
"I mean I think this family just happened to come across my desk, and I just was so taken by their story and just thought I could help. I love Make a Wish Colorado and we've donated I mean I think we've donated over $100,000 to them. So that's really exciting, but we do have other high schools in the district who don't partner with them and do other things like leukemia foundations, bags of fun and Children's Hospital," said Beaird. "So, I just think I love that concept that we can spread the wealth. Sometimes Make a Wish just did amazing things and it's awesome to be able to send kids on trips and do all of those things, but I foresee us working with Make a Wish Colorado again in the future and if we do we'll bring it back and we'll call it a Wish Week again, for sure."
According to Ruiz, "unfortunately… [last] week we didn't have as many days available to use at school, so a lot of our fundraising [was] done out of school," such as restaurant nights and spreading the #MaxwellneedsEllen on social media. 
Max shared some of his favorite things with the leadership team, which they tried to integrate throughout the halls and clothing we wear throughout the week.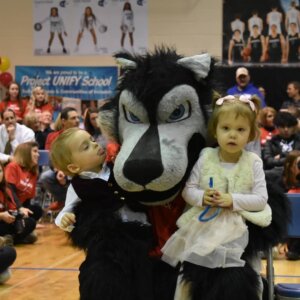 "[We had] all of Maxwell and Riley's, his twin sister, likes. So in the hallway we [had] to have things such as his favorite colors red– he loves Peppa Pig so you [saw] Peppa Pig walls, he loves snuggling so [we had] a bunch of teddy bears and like pj's, just all of his favorite things," said Ruiz.
Max means a lot to all of us and it was great that all of the money we raised can hopefully give him a 2 hour treatment with a cure for the rest of his life and for other kids diagnosed with this disease.
"You know science is a miracle in that sense and I love to see advancements in science it's such a cool opportunity to be a part of something so much bigger than ourselves, and then be able to follow his story, and we all hope this is how it will be turned out and it will do exactly what the scientists say that it will do," said Beaird.
Sorry, there are no polls available at the moment.