Dodgeball Recap
During Miracle Week, the school partook in numerous events to help raise money for two year old Max, who is currently battling a rare neurological disease called SLC6A1. One of these events is the annual dodgeball tournament.
"It's a great part of Miracle Week because students love it and it's for a good cause," said Mrs. Hoggarth, who's been the DJ for the past three years.
17 teams, each consisting of seven players, participated in this event competing against fellow classmates while showing their support for Max.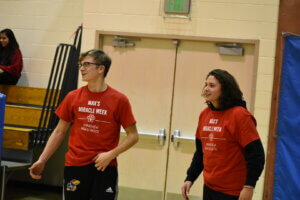 "The students in the Leadership Committee planned the whole thing by promoting it and putting the tournament together," said Hoggarth.
"I had a lot of fun playing with my friends and meeting others," said junior, Michael Kakkar. "I'm down to do it next year."
Sophomore Kohl Rullo also had positive things to say about the tournament.
"The experience was fun because you were playing against people you know and they were super competitive," said Rullo.
It was great to see many students, parents and teachers come out to watch the teams play while helping out Max and his family by donating.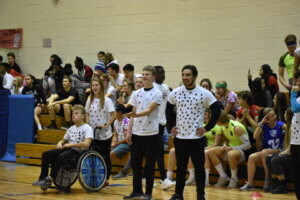 "I believe that it helped bring the school together because the tournament brought everyone to help support Max," said Kakkar.
As a tradition for Miracle Week, the dodgeball tournament had another exciting successful year bringing the community together.
"We do spirit weeks around Homecoming and those are really fun, but Miracle Week is special because it gathers the school together to do something good," said Hoggarth.