The Switch Up
By Dibo Elango
Photos courtesy of Kenzie Wager
2019 was a very turbulent year for the softball team. As the last ranked 5A team in the state at the beginning of the season, the Wolves clawed their way back to being postseason contenders.
Even with an 11-14 record, the team made it to regionals for the ninth straight year. 
"We found what it meant to be a team and we had a lot of bonding," said sophomore, Alyssa Walker. 
Freshman Mikayla Valle came in clutch on multiple occasions and was a stud pitcher. She posted an ERA of 3.93 in 21 appearances.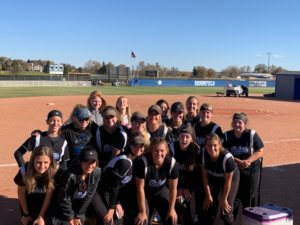 "We eventually came together as a team and we all found a mindset which was to do it for our seniors," said Valle. "Every single person contributed this season, which helped us grow and get better."
At 8-12, the Wolves were in serious danger of missing out on regionals; despite the circumstances, the team was able to win three straight games. 
With two of the three wins coming from their rivals Cherokee Trail and Cherry Creek at the end of the season, Grandview was able to squeak into the postseason. 
"We barely made it, but managed to, because we won our last two games," said senior, Jacque Ley. "We were motivated at the end because our coach said if we didn't win those games, we weren't not gonna make it."
Walker also agrees that those wins were fundamental in making it to the postseason.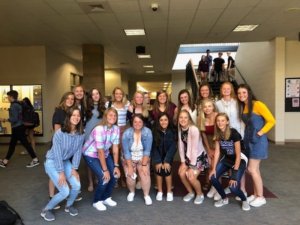 "Those games punched us into regionals," said Walker. "Without those, we wouldn't have made the cut."
Although they were going into regionals with high confidence, the Wolves were knocked out of the competition in the first round where they lost 4-3 to 6th seed, Broomfield, in a very close game.
"It was crazy. Everybody was trying to do whatever they could in order to do what's best for the team," said Walker.
Ley also had something to say about their time during regionals.
"It was pretty tough because it was very competitive and the teams there wanted to win," said Ley.
Forward to next season, the team will likely have eleven returning players with six seniors graduating in 2020. Without key players, the Wolves still hope to build off their success from this year.
"I'm looking forward to seeing the new team," said Walker. "I'm hoping we can have a good season next year."