[Opinion] #BlackGirlMagic
#blackgirlmagic
Throughout history, black women have been through hell and back. Even then we were warriors, but were still treated like we were worthless.
Today, black women have now seen and spoken up why they are beautiful, amazing, and brilliant.
"Black girl magic is mainly a superpower that only black women have. It makes us unique and stand out from the all other people," said Nanna Serwah.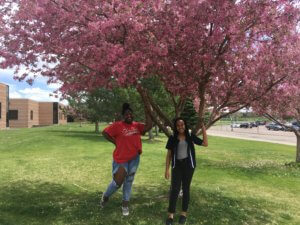 Our hair plays a significant part in black girl magic; it is mostly seen as a crown because we are queens despite how the media portrays us.
"Society assumes the worst about us: we are loud, obnoxious, and sassy, rather than compelling, caturing, and mighty," said Peace Iheukwumere.
During the 1960's, the Black Panther Party–a political party that was created to battle against white supremacy and police brutality against all minorities– decided to be different and wear their natural hair as a symbol of black power and show the world that we were not like every other political party, and  weren't to be messed with.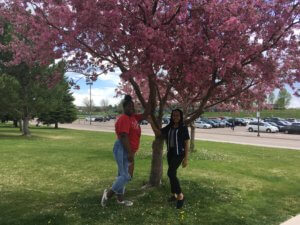 "I love my hair.  I feel like it's unique and not a lot of people have curly hair… it's not common to have curly hair," said Shalom Prince.
Maria Borges, an Angolan model, was the first black model to walk the runway while wearing her natural God-given hair in 2015.
This movement that was created by CaShawn Thompson, was to celebrate our awesomeness and how we've overcome so much throughout the years and are still standing, living, breathing and changing the world one baby step at a time.
Black girl magic should be and is celebrated towards our hair, image, and what we are seen as in society in general.