A Balanced Life
Photos courtesy of: Kate Altschuler
Flexibility, strength, and impressive skills are all things that are required to be a gymnast.
Achieving these skills is hard enough, but imagine doing them for eight years, and five years competitively, with hours of practices each week.
At seven years old, sophomore Kate Altschuler started doing gymnastics.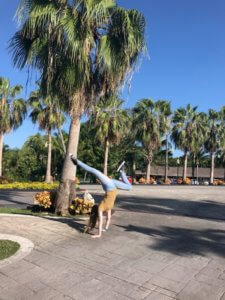 "All my friends were doing it, so that's why I did it," said Altschuler.
As any athlete does, she struggled on certain events.
"Beam [is hard], because balancing is not very easy to do and you just fall off and hurt yourself a lot," Altschuler said.
The cliche, "practice makes perfect" accurately describes Altschuler's work on beam.
"I got first place on beam, I didn't fall off once, I was so excited," said Altschuler.
Altschuler had an organized schedule for her time during weekdays; therefore, she practiced hard for two hours every Monday, Thursday, and Saturday with little worries for school.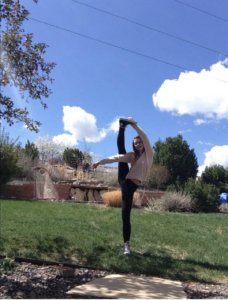 With this great leap, she was able to focus her time and energy on other skills in gymnastics.
Altschuler worked on "handsprings, flips, cartwheels, handstands, and squat ons."
She showed off her amazing skills in gymnastics.
"[I felt] great, because you could use your flexibility and just learn new skills, [and] everyone [is] impressed by it," said Altschuler.
Although Altschuler perfected many impressive gymnastics skills, she still had room to improve her diet.
"[My diet was] not too good; I would have frozen grapes once in a while, and pretzels," said Altschuler.
With her self-described poor eating habits, Altschuler found herself feeling "pretty tired" during workouts.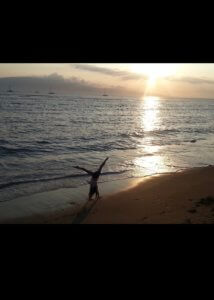 Overall, she recommends gymnastics to anyone.
"There is a lot of range to do, so you could start on a lower or higher [level]. If you improve, it would help you with other things in life," Altschuler said.