Artist Spotlight: Chipo Muzilikazi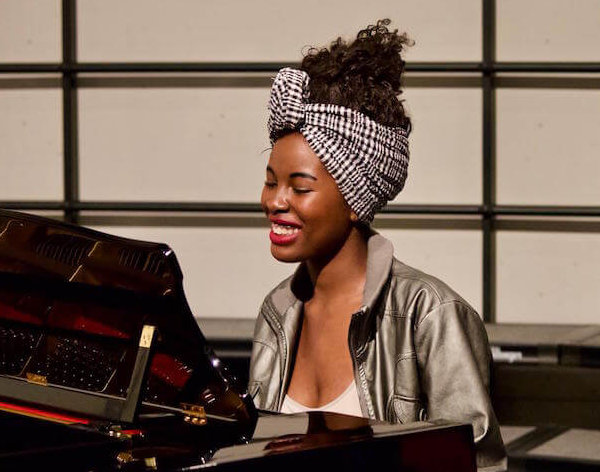 Photos courtesy of: Chipo Muzilikazi
Chipo Muzilikazi is just your average Grandview junior. She has lots of homework, a job, and a close-knit group of friends.
Oh, and she's also an African immigrant, singer/songwriter and actress. So if 'average' means very unique and extremely talented, then yeah, Chipo is a pretty normal teenage girl.
Muzilikazi moved from her homeland of Zimbabwe–9,356 miles away–to our suburban community of Aurora, Colorado only a couple of years ago. Although it was difficult leaving, she has started to adjust to life here.
"It hurts [moving away from home], but it's really great finding a community, once you find it, when you move to a new place that reminds you of home. It's not too bad," said Muzilikazi. "[I like] how close people are. Especially the people in theater. They are very accepting. They are very down to earth like people back home. You could say good morning to them, and they won't throw a chair at you."
It also helped that her family made the journey with her.
"I am pretty close with my family. I do care for them. And when it comes to music at least, we are all on board. Whether or not who did the dishes who didn't do whatever, whatever's going on at home, when it's time to perform, we remember what family is again," said Muzilikazi.
Her whole family is involved with music, from her little brother to her grandfather. On World Cultural Night at Grandview, they all dress up in traditional Zimbabwean outfits, and play songs that resonate with their culture and heritage. I went years ago, and I don't know about anyone else, but I couldn't take my eyes off of them. I was in a trance-like state, and couldn't move. It was mesmerizing to say the least.
They all work together to create magic, but Chipo insists it's just the Zimbabwean culture.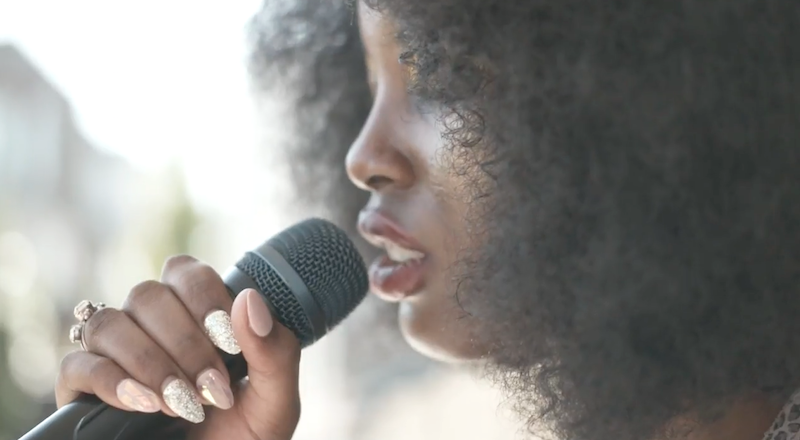 "Zimbabweans, generally…music is a big thing. Children's games have music, and you have to learn beat. And it's none of the things where here, it's like when you get to a certain age, most people do not sing in public and will just not do that again," said Muzilikazi. "But in Zimbabwe, that's fact, you have to do it. It's like, you gotta dance inside the circle."
Basically, it's weird if you don't sing and dance in Zimbabwe.
"It's just a big part culturally, it's a big part family wise, since its gone on for generations," Muzilikazi said.
Because music has always been a part of Chipo's life, it should be no surprise that she already has a record deal, albums, singles, and music videos.
"I was signed up for Atlantic Records deal… [and] we worked with him for about six months developing the art, craft, pop sound, what kind of image I want, what kind of sound I am trying to accomplish, and how to better write my songs, not just long rants," said Muzilikazi.
Although Chipo often has to alter her music for others, sometimes she resists, as she believes she has to take her "liberties as the music artist, and not only as the business person".
"It's hard to learn how to do that, where I'm not just writing these songs to sell all the time. That's not my goal, all the time. It's a benefit, it's actually a lucrative business, but I started out doing this because I love it. I don't only hear music, I see music, I see colors, I see things," Muzilikazi said.
Chipo has expanded her musical influence, and even headlined a concert at the Roxy Theatre on December 15th.
It was a "conglomeration of both originals and covers", and she even incorporporated covers with "African influences".
In fact, Chipo doesn't think her African style will ever go away, as it is–and always has been–a part of her culture.
"I am known for [being] that one person who's doing the African call in the audience during the choir concert. So everywhere I go, everything I do, is just African inspired," said Muzilikazi.
She explained that some well-known songs have African roots, such as "Hallelujah". Chipo covered "Hallelujah", and even made a music video, putting an African spin-on the popular song. Chipo knew the video was good, but it's surpassed even her wildest expectations, with more than 894,000 views on Youtube.
"I thought that it would maybe get to a certain number and then kind of stop. Because often times, I release something and then it gets to 50, maybe 100 views, and then it stops," Muzilikazi said.
The whole experience was very different from anything Chipo had ever experienced.
"It was the first time I did a music video or appeared in person, really. And even then, it's not even in person because I had my face covered, and oftentimes I'm like another version of Sia. An African Sia, where I can appear onstage without my face, because I wear a Xhosa hat," said Muzilikazi.
She described her reasoning behind hiding her face with the Zimbabwean hat.
"It's an image thing, but also just a personality thing. Because I do get pretty nervous onstage, and I feel like when I have my Xhosa hat on, I can appear to the audience the way I can appear to the audience as if I am Motormouth Maybelle. I don't have to be concerned that this is me, I just have to be that character for that moment. So at that moment, I am Chipo onstage, with a hat," said Muzilikazi.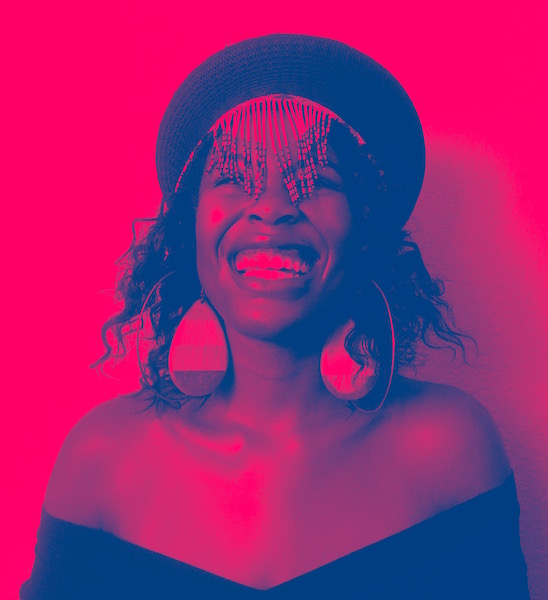 Speaking of Motormouth Maybelle, Chipo "famously" played her last November in Grandview's production of Hairspray.
"That [Hairspray] was really, really, really fun. Because not only was I with people who are just fun, and not only was just the whole musical fun, but it's a character that has stuff to say that hits the heart, because of the way she's oriented," Muzilikazi said.
It also made it easier to perform onstage, as Chipo felt a personal connection to her character.
"I felt like I was playing myself onstage, it was something that I could relate to. Her [Maybelle's] iconic song, 'I Know Where I've Been', is something so clear to me. Where it's like, we've been through all this, there's a lot of things behind me, there's a lot of maybe racially, culturally, just my personal life, and we can't get lazy when things get crazy."
The message of the musical in particular spoke to her.
"We cannot just quit, we gotta keep going, because we know where we're going, even if we don't necessarily achieve that, we're working towards that, that's somewhere better than where we were before," said Muzilikazi.
Chipo loved being in the musical, and remarked that she can see herself both singing and acting in the future, similar to what Donald Glover does now. Glover is known for acting in top media productions, such as Solo: A Star Wars Story, and Empire, while at the same time performing music under the stage name, Childish Gambino, and singing hit songs like 'Redbone' and 'This Is America'.
"He [Glover] does a lot of that. I see him do that, and I'm like, yeah that looks like something I would do, because I find that I have a span of artistry, just generally. Maybe painting, or something like that, interior design, or seeing what a set looks like, what certain colors, lighting looks like… so I think I will go on to do a lot," Muzilikazi said.
But whatever she ultimately chooses to do for her career, Chipo knows music will be at the core.
"When I was younger, it [music] brought me really close to my dad because we started out listening to songs together all the time and we'd listen to all genres, and then I had a toy piano and I would try and follow the songs."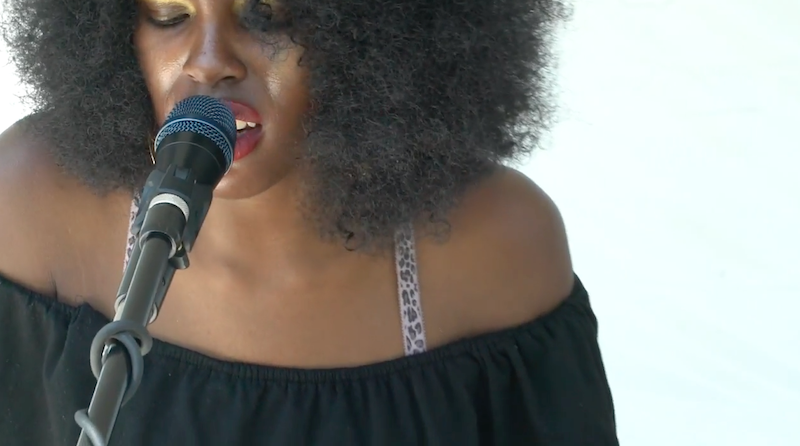 "He saw me try to figure that out, and saw that I had a passion, so he took me to piano lessons, and I took eight years of piano lessons that helped me understand the study of music. After I quit piano, I decided that I wanted to do something with my music, and my father let me go to the studio, and that really made my personality and what I consider my presentation as a person," said Muzilikazi.
Chipo's ultimate goal is to get people to feel something with her music, whether it's one person or one million.
"I see all these iconic figures in music, and I hear the consumer side as well, with this song that this person wrote, made me feel this way, and got me through this, or this artist is so iconic and I love them. I want to be that person for people. I want to be that song that gets that person through that one thing. And I want to be that celebrity that people come to see at the concert. Not just because I have the best clothes, but because I have something to say to them. I speak to them," said Muzilikazi.
Listen to Chipo on spotify: https://open.spotify.com/artist/6tMjL1Ux4V1ngn6ABHX8VO?si=2Nkqmp9ES5O362nKeCqxqg
Watch Chipo's "Hallelujah" music video: https://www.youtube.com/watch?v=I58Hmm8G6wc