On December 16, 2018, in downtown Denver, Senior David Velasque and his mom decided to make an organized drive for the homeless.
The organized drive, of course, took some time before everything was arranged.
"It took a week at most cause you know it is my first time doing it – I've never done something like this before!" Velasque said.
Velasque's mom was a huge help throughout the whole process.
Story continues below advertisement
"My mom completely supported [the drive]. It was her idea, so she is the mastermind behind all of this and I can't take that much credit for this without my mom," said Velasque.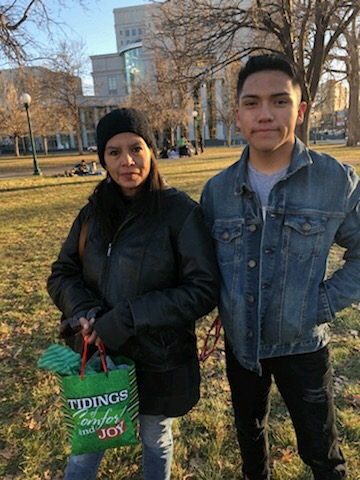 Velasque and his mother gave the homeless supplies they need to get through winter.
"In the event, we simply made these gift bags for the homeless. It's filled with hand warmers, hats, gloves, hand sanitizer, and things like that to help them to get through winter," said Velasque.
The event helped a lot of people in need that are living in the city.
"We got to the downtown Denver capital. Once we got there, we found a bunch of them just hanging out at the park and it was something to see," said Velasque.
Velasque and his mother felt honored to help "around 19 homeless people".
"It was really touching, to be honest with you. It was something they [homeless] weren't expecting at all. It was something nice to do for these people that have been through a lot," said Velasque.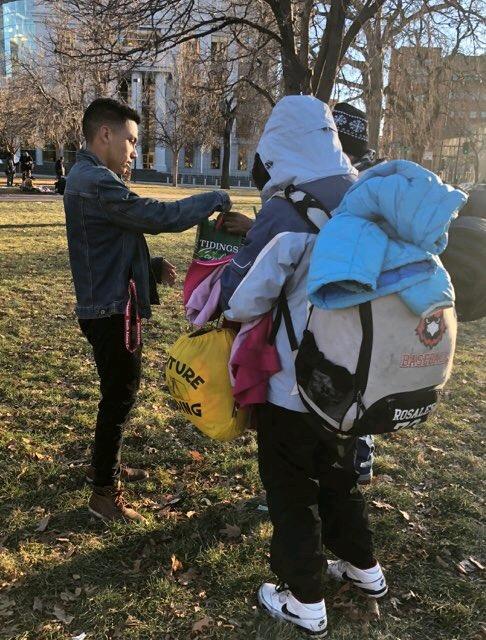 The event as a whole had ups, downs, and points of uncertainty by other people that were considering helping. There were other people that helped with this event, but seemed skeptical at first.
"But then, I think they understood why we were doing it, so they accepted," said Velasque. "I can't take all the credit for doing this drive for the homeless and it would be nice to give some credit to other [people]."
Velasque and his mother want to continue this event in the future.
"Every year we are planning to do this," said Velasque.