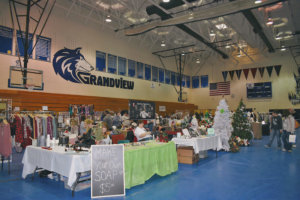 Yearly holiday shopping came to Grandview! On December 1st, everyone had a chance to find a good gift for their family and friends.

"The craft fair gives me a idea to help me choose gift for others for the holiday," said a visitor.

The Craft fair was activity sponsored by the Grandview parent teacher community organization (PTCO) and the most money for the school is always made through this event. The money made will go to teacher grants for programs and supplies for students and teachers, as well as to the After Prom celebration in April. This year, 2936 visitors came.
French Honor Society sold keychains to donate to KIVA, a non-profit organization with a mission to connect people through lending to alleviate poverty.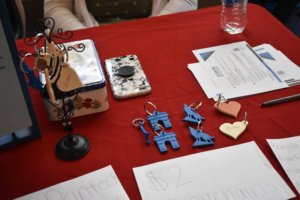 Chinese Honor Society sold handmade chopsticks, paper cranes and jewelry.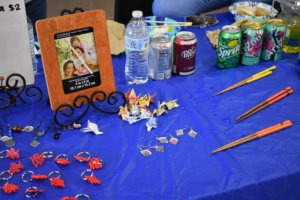 GHS Unified sold dog treats to support the ILC program and scholarships for the student partners.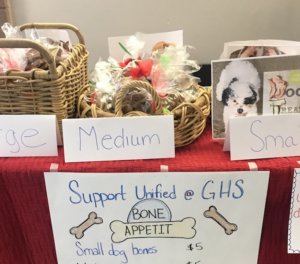 "This is my third year at the Grandview craft fair. I choose Grandview because we saw the signs when we drove by. We do three to four craft fairs a year in different schools," said Crystal Bacon, one of the shopkeepers from the craft fair. "But we usually do well at Grandview. And we did so good the first year, so my mom decided to do it again and that's why we keep coming back."

Bacon always rents a big booth for her goods each year, because she likes to see people able to get what they want.

"But a lot of people know us now after three years, and they look for us every year, which is kind of nice. With the last craft fair, we had one lady come back seven times. She bought things from us because we sell things cheaper, and we have so many things to let customers choose from," said Bacon.

With each year of experiences, Crystal and her family are more familiar with the craft fair. She really likes the volunteers to buy stuff and is happy to help them.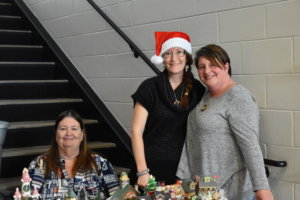 One of the Activity Directors from Grandview, Diane Koerner, is a vendor at the craft fair every year.

"One of my passions is crafting so all of my craftes are handmade. I like to provide something for everyone," said Koerner.

This amazing holiday shopping is every year in the December at Grandview. If you missed the fair this year, make sure to attend the next one!