Softball survives coaching change to bond and build toward next year.
This year, despite challenges, softball was able to come together as a team and place 36th overall in the state of Colorado. In spite of the fact that the team lost three coaches as well as some players throughout the season, they were able to persevere and grow as a team.
In the beginning of their season the softball team faced adversity. Their head coach, Dave Thies, along with his daughter, who was the pitching coach, resigned.
"It was sad because we lost a coach and [Coach Dave] was our head coach," said Sophomore Emma Brooks. "But [Coach] Erik [Higens] is great."
Story continues below advertisement
"It felt good to show that we didn't suck just because he left," said Brooks.
Throughout the bumpy season, the team did face challenges that were hard to overcome.
"The hardest part was getting the girls to trust in each other," said current coach, Erik Higens.
But the resignation of the head coach and internal challenges didn't hold the team back from improvement.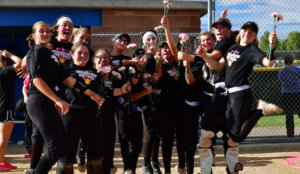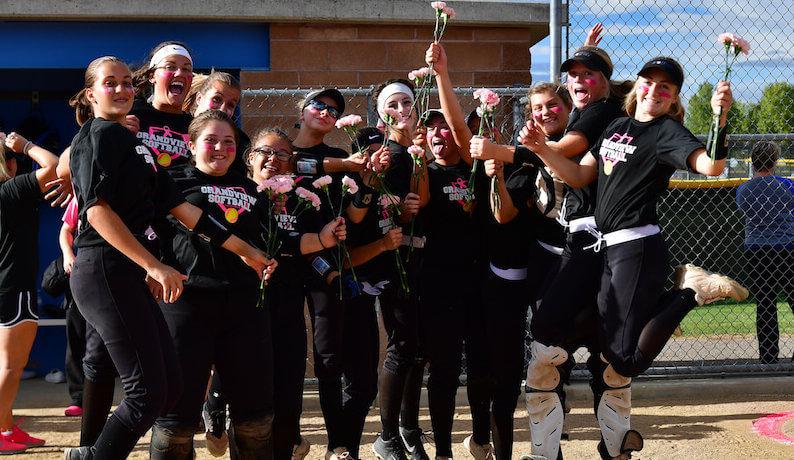 "I think after our coach left and a couple girls left we just accepted who we are as a team and we all just developed as varsity softball team," said Junior Alexis Stepina.
Softball teammates were able to come together and push through the season.
"I liked how the girls rallied around each other to overcome adversity and have a successful season," said Coach Higens.
Girls were able to bond with each other in order to work as one.
"We had a lot of team dinners and team bonding which helped a lot [with team unification]," said Sophomore Jenny Allen.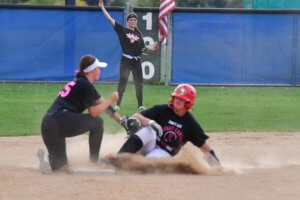 With better coaching for softball and the girls coming together, the team was able to thrive even with adversity like coaching changes.
"So I think that's why we got better throughout because the girls felt more confident and comfortable when he [Theis] was gone," said Stepin, "because they didn't have so much pressure on them."
By coming together, the softball team was able to experience triumph over Brighton to end the season on a high note.
"I think one of the team's best moment(s) was our first game for regionals, which was against Brighton, who was in the top 5 in the 5A seed, and we beat them 2 to 1," said Stepina. "This was a big surprise because last time we played [Brighton], which was in the beginning of the season, it was 9 to 2 [to Brighton]."
Another reason that the victory against Brighton meant so much was because Coach Dave started his coaching job at Brighton after he resigned from Grandview.
"It felt good to show that we didn't suck just because he left," said Brooks.
In addition to team improvements, girls on the team were able to experience personal growth throughout the season.
"My hitting personally improved," said Brooks.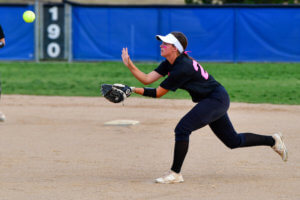 As the  season came to an end, the players still don't know who their coach will be for next year, but they continue to work and have an optimistic mindset.
"I'm gonna keep doing my hitting lesson and my club team practices and I'll just keep putting in extra reps so that I can be better for next year," said Allen.