Natural Bodybuilders You Never Knew About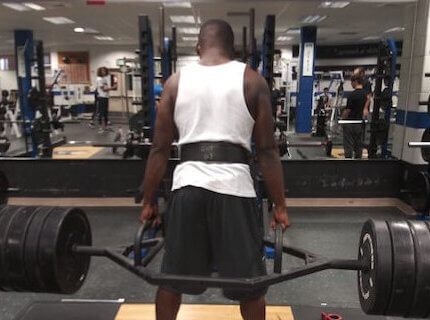 Picture this: you are standing next to bigfoot. He is twice your strength, twice your height, and you are scared of being squashed. But little did you know, he is a high school bodybuilder that achieved his physique through hard work rather than steroids.
"I've been lifting since sixth grade, and [I] weighed about 86 pounds," said senior Dylan Ranieri. "At the moment, I weigh about 160, and I've been training in wrestling my whole life."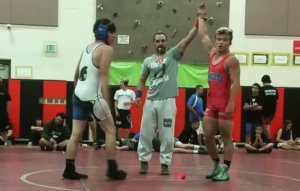 Sophomore Dwayne Caldwell is another natural bodybuilder. He weighs 188 pounds, has been working out for about two years, can bench press 225 pounds, deadlift 500 pounds, and squat 325 pounds.
To achieve a lean body like Ranieri and Caldwell, they eat healthy and stay in their average calorie range each day. This helps them keep a low body fat percentage.
Ranieri said that eating eggs for breakfast is a good source for protein, fruits and vegetables are really important for him too.
On the other hand, Caldwell has different food recommendations to achieve fitness.
"[I eat] salads, and if I get hungry in between dinner or lunch, I'll eat just like an apple or something healthy," Caldwell said. "I don't want to eat something fatty."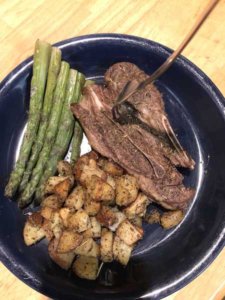 Caldwell explains that the healthy food would energize and motivate him to workout.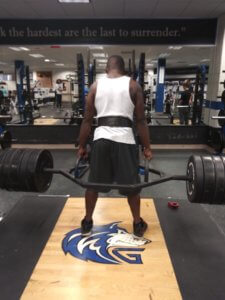 Bulking up is a process that every bodybuilder goes through. This is when they double the average food they eat per day, thus doubling the average calories right after getting lean.
Changing the topic of lean to bulk, Ranieri explains how to bulk with the right choices of food to get bigger. He says that milk is really good for you, but any type of calcium will help your bones get stronger, thus increasing more weight you could lift in the gym.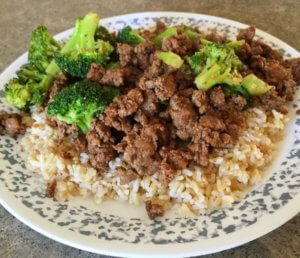 Ranieri would have to eat 3,200 to 4,000 calories per day when bulking up. "[Starting] at february until next november and for three winter months his cutting weight were his wrestling at," said Ranieri.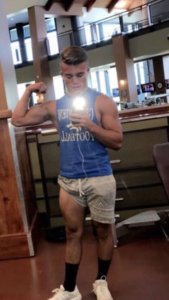 After the process of bulking, the body has a higher fat percentage, meaning the actual fat in your body. It is measured by a scale or other methods, like a Hydrostatic weighing, if you want to go more expensive. This type of machine will tell your exact fat percentage in your body by sending a painless bioelectrical impedance through your body to estimate your body fat percentage.
Every bodybuilder needs to lower their fat percentage to look as lean as they were before bulking.
"It all comes from cardio," said Ranieri.
Ranieri said that he has fifteen percent fat, which is more than what he would normally prefer. However, once he gets back to wrestling, he will do a lot of cardiovascular workouts and will lose the weight in order to get a fat percentage of eight to seven percent.
"[I eat] five to seven meals a day, but three main meals and then a small meal like right in between, and snacks in between the three meals," Ranieri said. "So [I eat] around 2,000 through 2,500 calories [a day]."
Both Ranieri and Caldwell have their own reasons for why they naturally bodybuild in their lives.
Caldwell doesn't just workout for fun, but for the outcome he gets from it. Caldwell explained how he likes to be in shape all the time. He loves the fact that bodybuilding can increase his lifespan, and the ability to get more attention from people.
Ranieri is more on the side of loyalty for what he does in life, meaning whatever he does in life, he will never cheat. So bodybuilding for him comes only with hard work and that got him where he is now – forming muscle naturally.
"Biggest bad [man]," Ranieri said. "You're going to be walking as the man for the rest of the day, so it is honestly like an addiction."
Bodybuilding naturally doesn't just prove the true hard work in life, but it also proves to the people who take advantage of life and cheat their way to their goals. Those who do will never know the actual experience of natural bodybuilding. All the hard work Ranieri and Codwell did in life to achieve their goals is something to be proud of and to be happy about. Live life to the fullest and never let life fool you of the advantages you could take from it.