The Right Brew For You
Tired after a long night of studying? Need something to wake you up? Is your wallet empty or your gas low? We have the solution for you. After surveying Grandview students, researching the price of the generic black coffee, and finding the distance from Grandview to the coffee shops, we found the best coffee for you!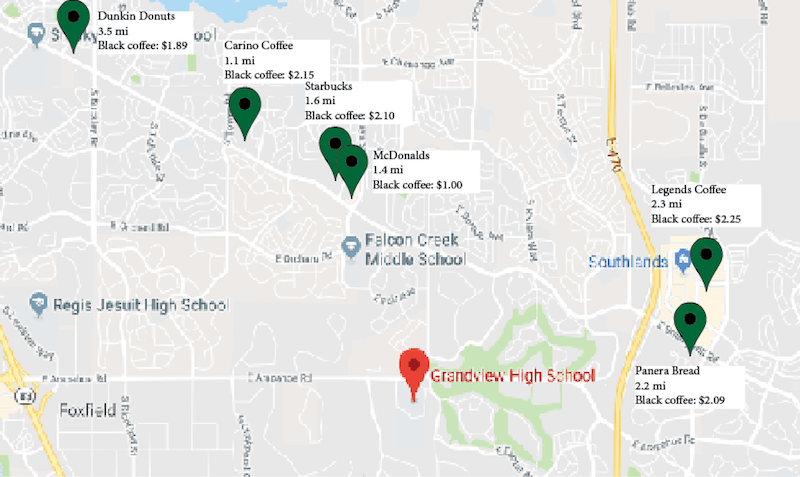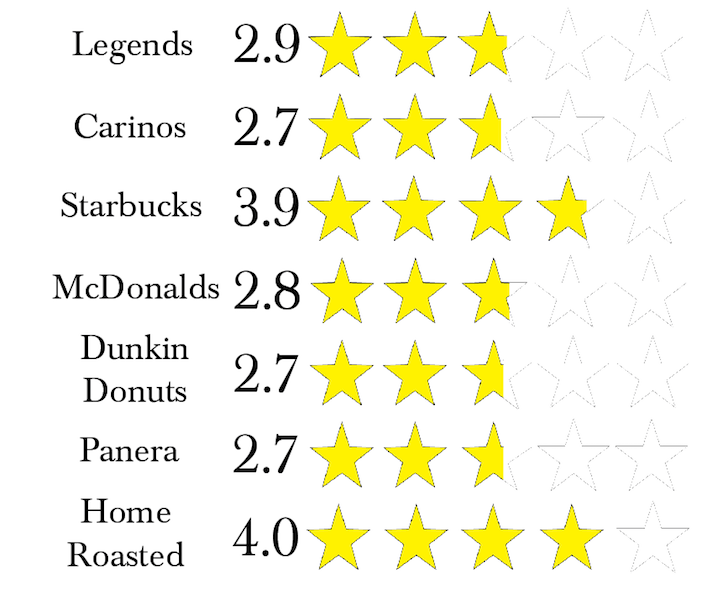 Our results show that the home roasted coffee comes in first at $0.50 for the best cup of coffee and at the best distance. There is no need to wake up early to hit a coffee store before school or break the bank with expensive drinks. You can wake up last minute pour a glass and head out the door. The taste is fresh, it's ten steps away your bed, and you can pay for it with the coins you find in you couch cushions.