The Denver Nuggets are making big buckets this season with their 9-1 lead in the 2023-24 season making them #1 in the Western Conference, and the Cherry Creek School District (CCSD) came to shoot along.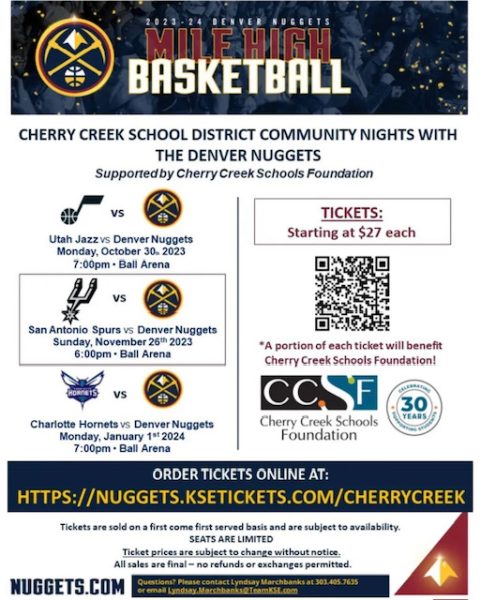 A great season starts off with an opportunity of a lifetime for CCSD families and friends.
CCSD foundation will host their annual community night with the Nuggets on November 1 and November 26. 
A portion of the ticket sales made by CCSD families will feed back into supporting CCSD students and schools. This support includes funding for important grants, mental health resources and more.
Interested in purchasing tickets? 
Visit this link to get tickets now: GO NUGGETS!