Brianna Lindahl ran out onto the stage, screaming, when she was just 11 years old. 
"We didn't scream in my house, so, naturally, screaming was really hard for me," Lindahl said. 
She was taking on her first professional role in theater for a company in Salt Lake City, Utah, performing as the daughter of the family in "Papa Married A Mormon".
"By then I had already done several little community and school plays," Lindahl said.
She realized her passion for the spotlight when she was merely two years old, dancing and performing in front of large audiences at a young age. Throughout her high school education, she was in multiple plays, including "How to Succeed In Business Without Really Trying" and "Fiddler on the Roof". 
"I loved high school theater and my teacher, which is why I'm a high school theater teacher now," Lindahl said.
Her portfolio expanded further in college, playing leading roles in plays hosted by Utah State University (USU). However, as Lindahl grew older, her focus on theater shifted from in front of the curtain to behind it. She continued studying at USU and eventually got her Master's Degree in Theater in Directing. 
"For our master's thesis, our first year we were told that we would be writing a show. I was working with a good friend who I actually previously worked with when I taught my first two years in Utah," Lindahl said. "His name is Jerry Vander-Does."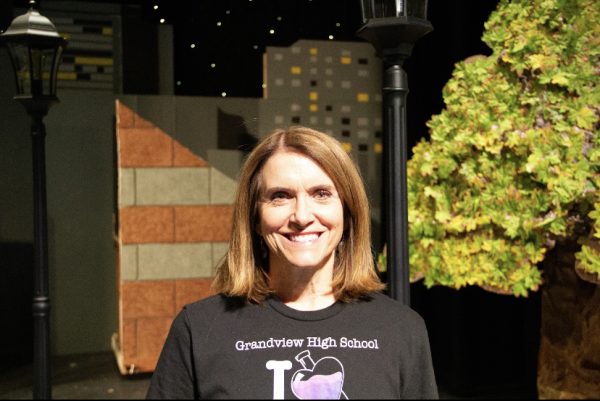 From there, both latched onto the idea of a modern twist of Midsummer Night's Dream, with Vander-Deos becoming the composer. 
"So instead of taking place in Athens, it takes place in New York City. Instead of being in the woods of Athens, the nighttime part takes place in Central Park in New York City." Lindahl said. 
While the time period drastically changes in the play, the theme still remains the same, focusing on embracing love, no matter your social class or parental influence. She ultimately unveiled the play as "Puck's Potion", now being performed on November 17th and 18th. 
"We've got more students working on this show than ever before. There are about 140 students working on the show," Lindahl said. 
Despite the size of the staff, Lindahl still finds ways for the play to be an open project to her students, adding modernx parts that they contribute. 
"The kids will say, 'What about this?' and I'll be like 'Well, what else could we use?' And then they'll come up with different things," Lindahl said. 
Lindahl has worked with Grandview and made productions for 14 years. However, "Puck's Potion" is especially unique because it will be her last play before her retirement in 2024. Although she will be leaving Grandview, her legacy will be long-lasting on both the theater department and her students. 
"I just hope that students love theater and that their love will take them into the rest of their lives," Lindahl said. "Enjoy going to the theater and having their lives enriched by the stories of others."
From the time she was only two years old, Brianna Lindahl was born a star. Now she has taken her passion and joy for acting and production and cast a spotlight onto the student body of Grandview. 
"Teaching theater allows me to teach more than just how to act, it teaches so many life skills that you can use in every aspect of life," Lindahl said. 
Lindahl knows that most of her students don't pursue theater after high school, however, she knows that what the stage teaches is more than just how to act.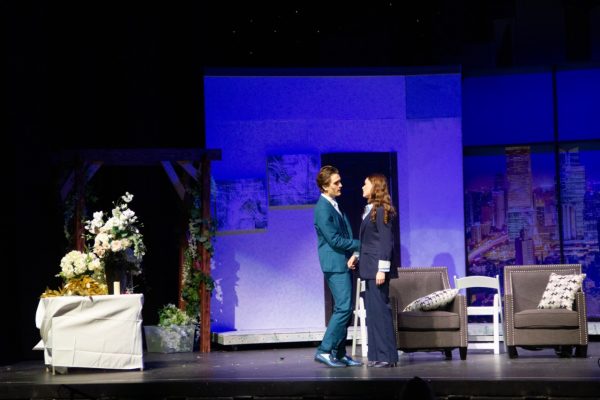 "I want them to be able to take life lessons with them into whatever field they endeavor," Lindahl said.  
Get your tickets here: Click here