Creation of the South Asian Student Association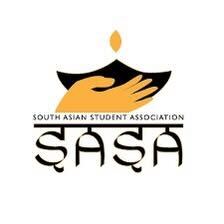 For Sai Allareddy, there was never a place to celebrate her culture outside of home. She never really felt understood outside of her Indian-Asian community outside of school. This was until she realized that she could be the change that made others like her feel just as welcome as she wanted to be.
"It creates a place where we can celebrate South Asian culture" vice president, Mihika Devireddy said.
From an early age, the leaders of South Asian Student Association have not seen themselves in the school community.
"Going through elementary school and middle school there was no representation whatsoever,"  Treasurer Shriya Ginjupalli said.  
Allareddy, founder and president of the club, recognized this lack of representation in the community. She recognized the need to express their ideas in a comfortable space is necessary to better the community.
"I would have had more of a sense of community and belonging at Grandview, " President and Founder Sai Allareddy said.
With Grandview's ever-changing student population, representation is increasingly more important. 
"South Asian Student Association helps to build representation, equity, and celebration of culture at Grandview," Allareddy said.
Currently, the Asian ethnic group is one of the most abundant racial minorities at Grandview. As a result, a place where South Asians can feel welcome to celebrate their culture amongst peers is important to foster acceptance and open-mindedness within the school.
"I knew we had a lot of south Asians at Grandview, it was just that we did not have a place to come together and share our culture and celebrate our culture," Allareddy said.
Even though Grandview offers clubs such as the Chinese club for students to celebrate Asian Heritage, there are many other unique cultures that can be represented through clubs that boost awareness and appreciation for diversity.
"It is really important to have a very diverse worldview, learning about and appreciating other cultures will very positively impact our current Grandview students and future Grandview students' experience," Allareddy said.
Through the implementation of this club, students of Grandview will have the opportunity to learn so much about the diverse cultures that make up the school.
"I want to impact other South Asians my age by helping them embrace their culture as well as enjoying it with other people,"  Secretary Alisha Chauhan said.
The outreach the South Asian Student Association can make by interacting with South Asian culture can make Grandview a more accepting and welcoming school. 
"To have more people of different backgrounds come and learn about the culture, celebrate the holidays, movies and the food and so on would be great," Allareddy said. "To have more people come to meetings and increase the scope of what we do, we could have a bigger impact on the Grandview community."
To the leaders and members of South Asian Student Association, there is so much room to grow and develop a lasting relationship and impact towards Grandview.
"Hopefully, other South Asians will be able to learn more about South Asian culture and will have a safe place to learn more about it and feel like they're represented equally," Devireddy said.