11/21 Rachel Goodman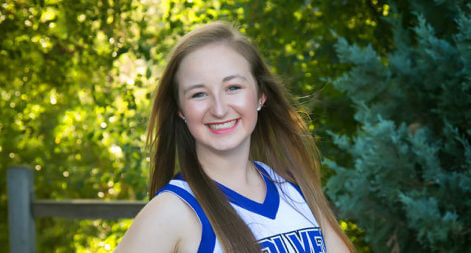 Information compiled by Danielle Armitage
Rachel Goodman is a Senior on Grandview's Varsity Poms.
How long have you been dancing?
"10 years now."
How long have you been on grandview poms?
"This is my first and only year because I am a senior."
What do you like most about being on the team?
"I love the family aspect, we are always there for each other even when we are having a hard time."
How often do you practice?
"Everyday except on Sundays for about two and a half hours."
Is it all year round or are certain seasons more intense than others?
"Mostly all year round, and we do have three competitions in November, State in December, and then Nationals in February."
Least favorite condiment?
"Mustard. I hate Mustard."
If you could go anywhere in the world for free where would you go?
"I've already been to Israel, so I would go to Australia."
Favorite Disney character?
"Jasmine's tiger…. Rajah."